XRP Ledger Hits Watershed Milestone Closing 80 Million Ledgers
The XRP Ledger's origins may be traced back to 2012, when Arthur Britto, david schwartz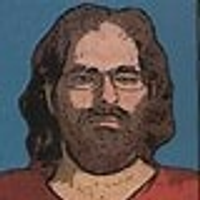 david schwartz CTO at ripple David Schwartz, known as JoelKatz, is an esteemed voice in the digital currency ecosystem, serving as the Chief Technology Officer at Ripple, which provides global financial institutions, businesses, governments, and developers the ability to manage, move, and tokenize value through blockchain technology. David is an expert in cryptography, software development, and computer security, especially for startups as well as rapidly growing and tiny companies, and is a native of San Francisco, California. 
 
David is among the original architects, including Arthur Britto and Jed McCaleb, who was inspired by Bitcoin to create the XRP Ledger, a decentralized open blockchain founded in 2013. Before joining Ripple, he was Chief Technical Officer at WebMaster Incorporated, a Santa Clara software developer. In addition, David has developed enterprise messaging systems and encrypted cloud storage for companies such as CNN and the National Security Agency.  Developer/ProgrammerCrypto and Blockchain Expert
, and Ryan Fugger first developed it. The XRP Ledger has undergone a number of updates and enhancements throughout time to increase its utility and security.
Now, according to the latest announcements by XRPScan, an XRP Legder explorer and network analysis platform, the XRP Legder has hit a noteworthy milestone.
https://twitter.com/xrpscan/status/1661441862656294921
XRP Ledger Closed 80 Million Ledgers in 10.5 Years
According to XRPScan, the XRP Ledger has achieved the milestone of closing 80 million ledgers over a span of around 10.5 years. In the context of blockchain technology, a ledger signifies a record of transactions within the network. This accomplishment highlights the efficiency, dependability, and growing acceptance of the XRP Ledger as a transaction processing technology within the Ripple network.
In September 2019, the XRP Ledger achieved a milestone of 50 million ledgers, and it took slightly over a year to add an additional 10 million. 
This pace of growth highlights the expanding acceptance and utilization of the XRP Ledger, demonstrating the increasing capacity of the Ripple network to handle a significant volume of transactions.
Nevertheless, alongside the recognition for its swiftness and cost-effectiveness, the XRP Ledger has encountered criticism regarding its level of centralization. While it is technically a decentralized network, the close association between the XRP Ledger and Ripple Labs, coupled with the substantial amount of XRP held by the company, has led some to argue that the ledger exhibits more centralization compared to other blockchain systems.
The monumental milestone achievement also comes at a time when the ongoing lawsuit between Ripple and the SEC is poised to come to a conclusion soon. With the community anticipating that the SEC will likely lose the battle, it could be another magnificent victory for Ripple if the lawsuit concludes positively for them.
Also Read: Ripple Price Prediction 2023, 2024, 2025: Will XRP Price Reach $1 By The End Of 2023?
Previous Post
Top Crypto Influencers Share Their Picks for the 5 Best Crypto Investments
Next Post
Will Bitcoin Survive? Republic Prez Candidate Frontrunner Vows to Defeat the Anti-Crypto Regime
Related Posts