The FTX-Alameda crisis has spread around other projects like Genesis Trading, Gemini and blockfi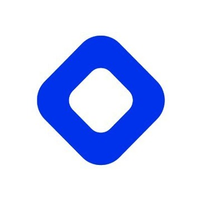 blockfi [email protected] Centralised Exchange
. As a result, Genesis has halted their withdrawals while gemini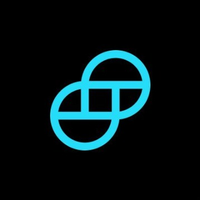 gemini Crypto / Blockchain SolutionCentralised Exchange
 went offline and BlockFi is preparing to file bankruptcy.
Genesis Trading, a cryptocurrency market operator and financing company, has decided to cease its new loan sanctions and withdrawals.
Recently, Genesis announced that its derivatives business had nearly $175 million in locked funds in its FTX trading account. However, Genesis has stated that it currently has no relationship with FTX or alameda research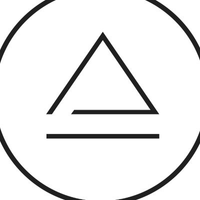 alameda research Centralised Exchange
.
Binance To Acquire Genesis Loan Book
Meanwhile, there are speculations that Binance CEO, changpeng zhao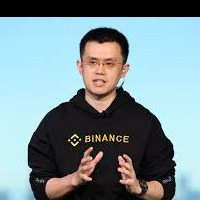 changpeng zhao founder and ceo at Binance Changpeng Zhao is the Founder and Chief Executive Officer at Binance.His contribution to the enhancement of Binance made the platform world's largest cryptocurrency exchange since its inception in 2017. Zhao launched the blockchain network Binance Smart Chain which has made a remarkable contribution to the development of the decentralized finance ecosystem. Whereas in 2019, he launched Binance's US affiliate, Binance.US.  
He is commonly known as CZ, a Chinese-Canadian Business Executive who has been ranked 113th richest in the globe as of 2022. In the past, he founded Fusion Systems, a trading system for brokers famous for some of the fastest high-frequency trading systems for brokers. Zhao has served as a member of the team that developed Blockchain.info and played the role of Chief Technology Officer of OKCoin, a secure cryptocurrency exchange platform for Bitcoin, Ethereum, Dogecoin, and other crypto assets. EntrepreneurInvestorChief Executive Officer
is looking forward to acquiring Genesis' loan book. The reports claim that CZ is going through Genesis balance sheet and is seeking for more details. As per Q3 2022 report, Genesis Trading has active loans worth $2.8 billion.
One of the sources claims that this offer by Binance is most likely to be rejected by Genesis' parent company, Digital Currency Group (DCG) and nearly $2 billion is needed to be floated.
Last week, after binance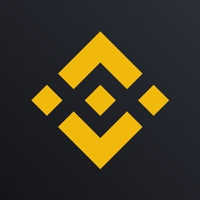 binance [email protected] Centralised Exchange
announced that it is planning to acquire ftx exchange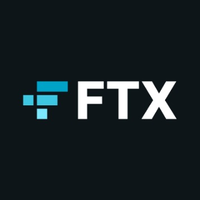 ftx exchange Centralised Exchange
, the exchange was pointing towards its balance sheet which was fraudulent. And as FTX collapsed just a few days after the announcement. Now, as CZ announces plans to acquire Genesis loan book, the speculation that Genesis tumbling down grows even stronger.
In July, after three arrows capital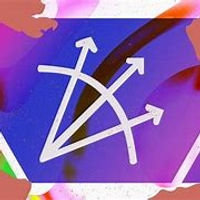 three arrows capital Investment platform
filed for bankruptcy, the firm was hit by severe liabilities of hundreds of millions of dollars, but later it was claimed that the firm had recovered . On the other hand, recently, Genesis CEO Derar Islim assured creditors over the call that the firm is looking for solutions and complete details will be revealed next week.
B2Broker is pleased to introduce the most recent upgrade for B2Trader, the lightning-fast matching engine for cryptocurrency exchanges, spot brokers, market makers, and MTF brokers. With this version, the number of pairs that may be accommodated has been increased to 100, while the order book depth has remained the same. As a result, traders will be able to carry out bigger orders, which will contribute to a more streamlined trading experience. With this improvement, B2Broker maintains its dedication to offering the highest possible level of service to each and every one of its customers. We are grateful to you for your continued support!
Superior Matching Engine with Increased Trading Pairs
At this time, B2Trader is able to handle up to 100 instrument pairs with a market depth of 100×100. Before the update, B2Trader could accommodate 61 different trading pairs. This means that the latest update roughly doubles the engine's effectiveness, offering users a wider variety of trading instruments and more possibilities to profit from their trades.
The market depth lets you know how many orders are present at each price level when observing an order book for a particular instrument. The 100/100  market depth means that you will see the 100 top buyers and sellers. Because of this, market participants will be able to place bigger orders with greater confidence, knowing there is ample market liquidity.
There are two options for incorporating new trading instruments into your platform. The first is through the admin control panel, where you may import the B2Trader markets into your cabinet. Or, choose the desired markets from the menu and complete the checklist. The B2Trader team will then enter your exchange into maintenance mode and add the specified instruments.
Final Thoughts
The B2Broker team is dedicated to making significant strides in enhancing the quality of its offerings at all times. The most recent update is a huge step toward achieving our aim of providing the most effective and user-friendly experience that is attainable. Our team is confident that the new upgrade will be beneficial to our customers and allow B2Trader to become the most popular platform for all of your trading requirements. If you have not yet started utilizing B2Trader, now is the time to do so! Please feel free to contact us at any time if you have any questions or suggestions. And other improvements and modifications are on their way to make B2Trader even better.
Disclaimer: This is a guest post. Coinpedia does not endorse or is responsible for any content, accuracy, quality, advertising, products, or other materials on this page. Readers should do their own research before taking any actions related to the company.
Was this writing helpful?