FTX's Sam Bankman-Fried Files Motion to Dismiss Criminal Charges Against Him
Sam Bankman-Fried, the founder of cryptocurrency exchange FTX, is currently embroiled in a court case where his legal team has filed motions to dismiss fraud charges filed against him and his derivatives exchange by the US government. The case has taken several turns since  sam bankman fried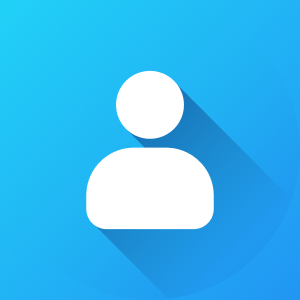 sam bankman fried Sam Bankman-Fried EntrepreneurInvestor extradition to the US to face eight criminal charges related to alleged money laundering and fraud. However, recent developments have raised questions about the legality of the case.
New Charges Filed After Extradition Agreement
Crypto researcher Molly White has weighed in on the situation, stating that the new charges were added after Bankman-Fried's extradition agreement was made. SBF's legal team has filed a court document in the southern district court of New York urging the dismissal of everything except three counts of conspiracy to commit commodities fraud (count 5), conspiracy to commit securities fraud (count 6), and conspiracy to commit money laundering (count 11).
Charges Challenged on Legal Grounds
SBF's lawyers are also seeking to dismiss other charges relating to "conspiracy to defraud the United States" and charges relating to wire fraud and conspiracy to commit wire fraud. The motion argued that the government has not provided any evidence to support its allegations and that the lawsuit should be dismissed with prejudice. 
Also Read: FTX Exchange Stages a Comeback and Plans Relaunch, but Can it Regain Public Trust? – Coinpedia Fintech News
However, Bankman-Fried faces a recent charge concerning the alleged $40 million bribery of a Chinese government official. In a statement, he maintained his commitment to transparency, compliance, and fairness and vowed to defend himself against the accusations.
Court to Hear Dismissal Request
US District Judge Lewis Kaplan will hear arguments on June 15 on Bankman-Fried's dismissal request, and prosecutors have until May 29 to respond. Although Bankman-Fried has pleaded not guilty to the charges, other members of his inner circle have admitted guilt and agreed to assist the authorities. 
It remains to be seen whether the court will approve Bankman-Fried's request or whether the CFTC can support its claims in court.
Previous Post
Spongebob Tokens Surges 4000+% and Creates New Wave of Memecoin Millionaires.
Next Post
Uwerx (WERX), Conflux (CFX), and NEAR Protocol (NEAR) are the Best Cryptos to Buy in 2023: A Price Prediction
Related Posts